What is the CDKL5 Registry?
The CDKL5 Registry collects data for research and pharmaceutical development, as well as helps caregivers track their loved one's symptoms. With patient consent, the CDKL5 Registry also advances scientific knowledge by sharing de-identified (anonymous) data with researchers around the world. The CDKL5 Registry also offers families the opportunity to learn about and participate in CDKL5 clinical studies, including drug trials. The CDKL5 Registry is a joint effort funded and supported by the LouLou Foundation and the Orphan Disease Center at the University of Pennsylvania's Perelman School of Medicine.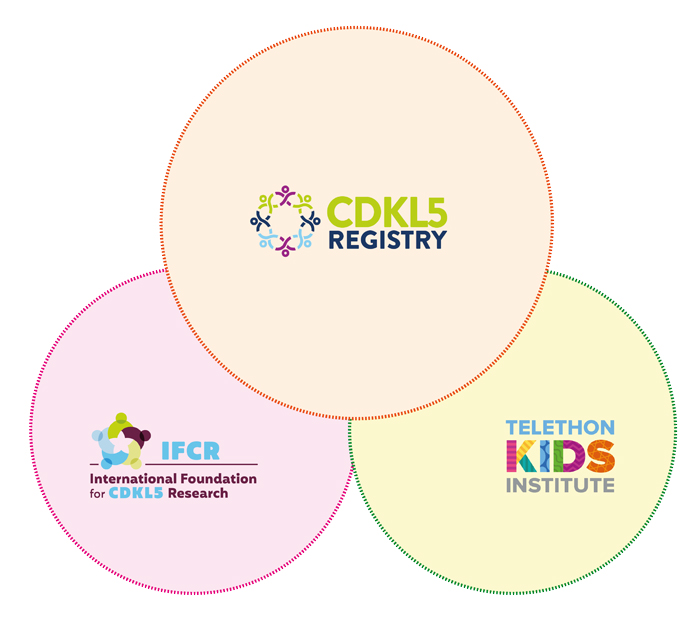 The CDKL5 Registry is one of three platforms worldwide that research CDKL5 Deficiency Disorder, including:
The International CDKL5 Disorder Database (ICDD) is an ongoing research database which has used data provided by caregivers to inform multiple publications in the scientific and medical literature since 2012. The ICDD is managed by researchers at Telethon Kids Institute, an independent non-profit research organization affiliated with the University of Western Australia and co-located with the Perth Children's Hospital. Families will also be able to provide consent for data that they have submitted to the CDKL5 Registry to be accessed by the ICDD.
Connect CDKL5 is a contact platform for caregivers. It is used to let caregivers know of opportunities to participate in focus groups, attend events and advocate for their loved ones with CDD. Connect CDKL5 is sponsored by the International Foundation for CDKL5 Research.
We invite all caregivers to enroll with each of these three groups. By working together, we help further research and advocacy efforts for all those affected by CDKL5 Deficiency Disorder.